Fun
Fun for Friday: Facebook shower curtain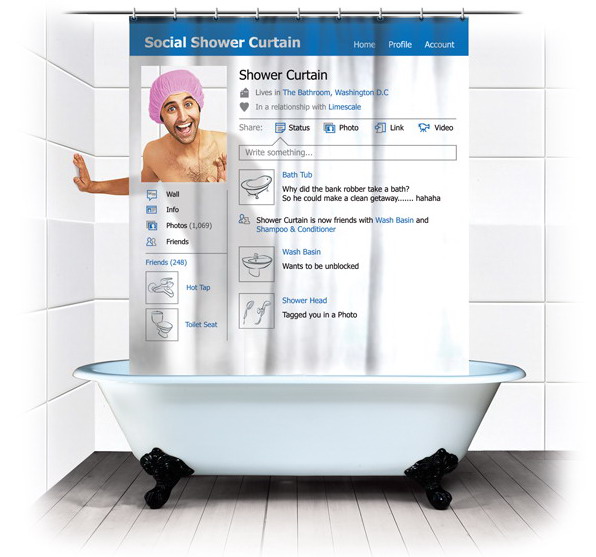 This year we're bringing you a little light relief on the eSterling blog with Fun for Friday. There are so many weird things on the internet; we thought we might as well share them with you all.
Today's Fun for Friday is good clean fun – the Facebook shower curtain. If you're someone who checks Twitter on the toilet, this social media bathroom accessory is just the thing you've been looking for.  All you need to do is put your face in the transparent 'profile picture' window and set your status to 'I'm in the shower. LOL'.
The social shower curtain is available to pre-order from website www.spinninghat.com.