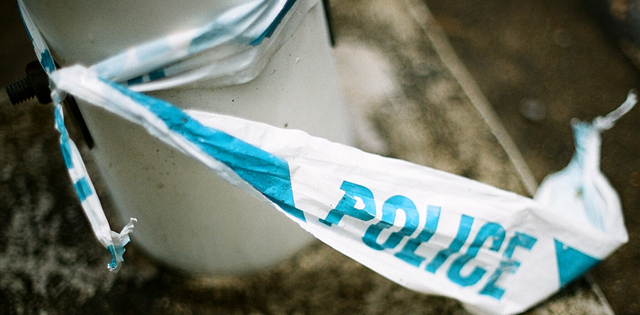 1st
February
2013
---
Fun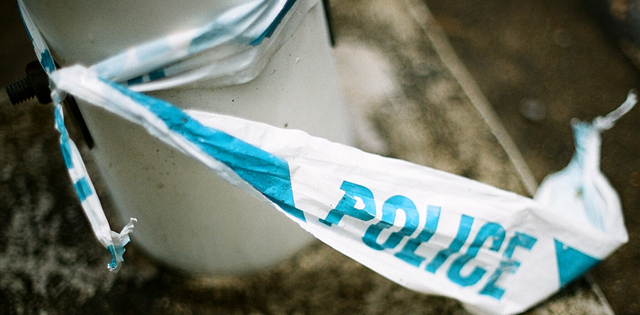 Twitter is renowned for the light-hearted attitude of it's 500+M strong userbase, and as we all know, humour can be a brilliant way to win over your customers.
Presenting your company in this jaunty, fun fashion can be challenging, but here's an example from the local Solihull Police force on how to do it right: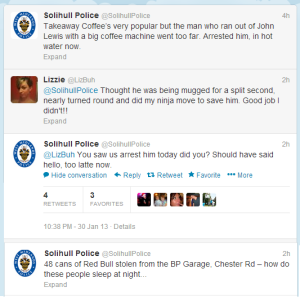 Courtesy of @SolihullPolice
The Solihull Police twitter account is a great example of how you can make a potential grey and serious topic a little more cheery quite easily by just injecting a little fun – We highly recommend giving them a follow!
In other slightly less jolly news, disgruntled staff of failing music and DVD giant HMV took to Twitter in a guerilla-style hijacking of the retailer's account. The peeved employees managed to broadcast several tweets to HMV's 68,000+ fans, including:
 "We're tweeting live from HR where we're all being fired. Exciting!! #hmvXFactorFiring".
The prank didn't seem to go down too well with those in charge, however, as the renegade tweeter posted:
"Just overheard our Marketing Director (he's staying, folks) ask "How do I shut down Twitter?"
The higher powers at HMV finally managed to regain control of the account and all of the tweets were removed, but not before the rogue poster managed to squeeze in a final tweet:
"So really, what have we to lose? It's been a pleasure folks! Best wishes to you all!"
Nearly 190 jobs were axed at HMV yesterday, as the company begins the step toward restructuring. All is not lost, however – restructuring company Hilco have bought the company's debt, in hopes of reopening half the chain's stores across the nation. Something makes us think they might not be offering the Twitter troublemakers their jobs back though!