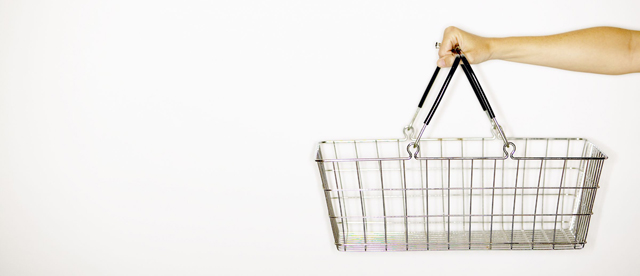 11th
December
2012
---
e-Commerce
While Search engine optimisation and Conversion rate optimisation are certainly the two best, and well known techniques for increasing return on investment from your ecommerce site one often overlooked method of maximising revenue is increasing the average value of the orders customers place through your website. By increasing your average order value you can quickly increase your revenue streams without a reliance on the time investments required by traffic generation and improved conversions.
Here are a few ideas you can use on your website.
Free Delivery
Conversion rate experts agree that free delivery is a great method of turning browsers of your ecommerce store into buyers but you don't have to offer that as an option from the get go. One technique you can employ is to add a free delivery threshold and advertise that fact on your basket and checkout. By using this method you can encourage customers to add more items to their basket in order to "save" money on the delivery. Please don't see this and other techniques as underhanded or tricking customers. This is simply a way of giving them extra value while encouraging additional purchases.
You might also think about offering free delivery on certain products. This is an especially good idea for seasonal or time limited products.
Upselling
If you have the ability to cross sell items on your website you should use this opportunity to target higher-end products. Related items are often selected when you add your products for the first time and are rarely updated. While you should review and refresh these cross selling items as often as possible there is an opportunity here to use Google Analytics to your advantage. By looking at the various paths take through the website and which categories and products they view most often you can tie products which customers do look at in concert together. Say for example you sell clothing and accessories, through Google Analytics you notice that customers who purchase a certain dress then quite frequently look at shoes. Here is an opportunity to tie those items together as you know they are actually related. This helps customers by giving them genuine items they might want to purchase together without requiring them to browse about the site and not getting the sale.
Bundles
Instead of selling single items you might try to offer product bundles instead. By creating a product that is actually a set of complimentary items you can offer your customers a bargain when they purchase these multiple items together. By bundling items that total £100 for £90 you can increase your average order value where a customer might previously have bought one of the items in the pack for say £30. You might want to label these items "Gift Packs" especially during a seasonal period.
The same idea can be used for multi-packs whereby you offer several of the same product for a reduced price. This might be an easier method to call upon when your ecommerce software does not actively support volume discounts.
Conclusion
Clearly some of these techniques are dependent upon what your ecommerce software can provide but if you need help with expanding upon those facilities or if you are even thinking of updating to a new package eSterling is here to help.