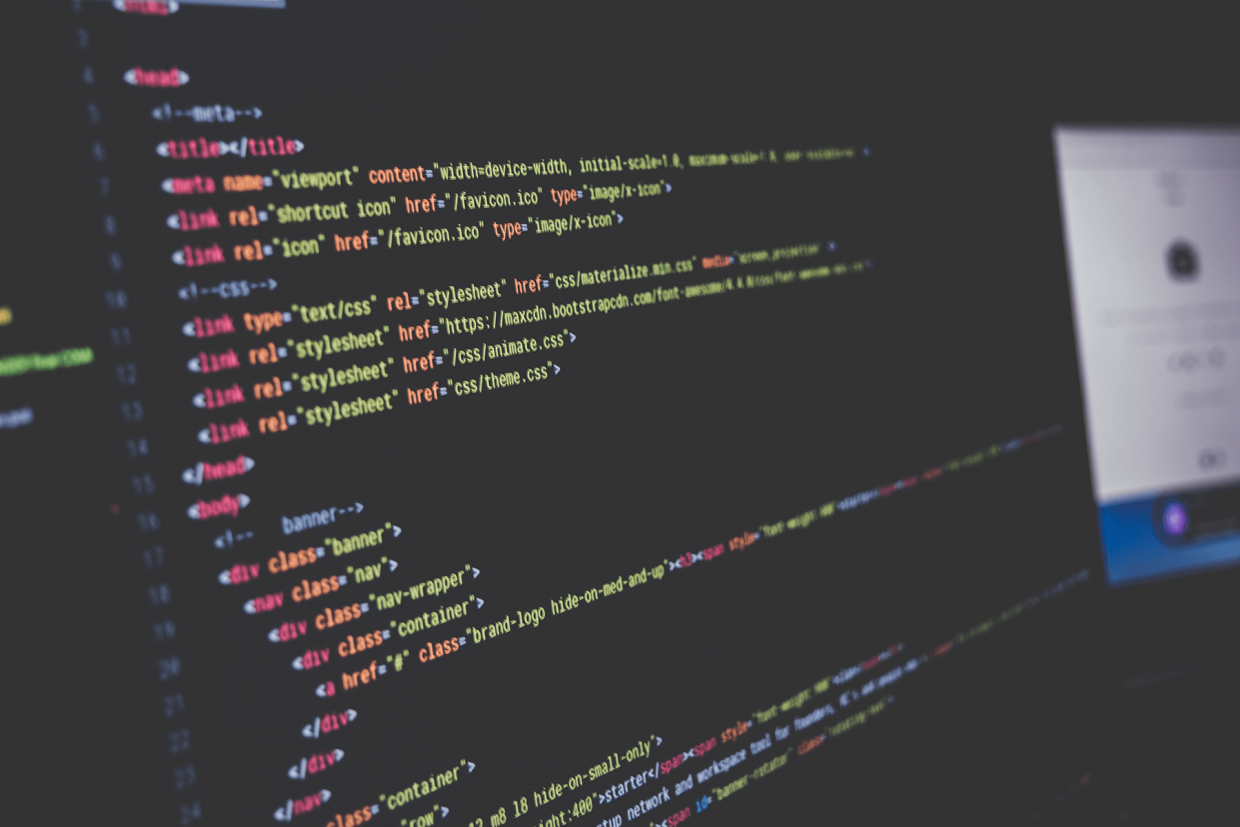 9th
June
2020
---
Web Design
Whilst we're all experiencing the initial teething pains of 'the new norm', it's becoming evident that businesses across the country are looking to invest more in Digital solutions to help bring their products and/or services to a wider market, so with that in mind we thought it would be a good idea to provide some insight into our pricing policy.
First of all, each business we speak to have their own requirements, but it's imperative we know the targets of the new site so that once we have that information, we can then provide advice on how best to achieve those goals.
Brochure Websites
There are many different types of brochure websites so it's important to know what's right for your business and this is where we come in – once we know your aims, we know the ingredients that will let your business thrive.
Here's a range of questions we'll probably ask you prior to quoting:
What makes your business different from the rest?
Do you have a site map?
Do you want to display previous works?
Do you require a Blog or News Section?
Does your business have any specific corporate branding?
What is the main Call to Action of the new site? (Essentially, what do you want your visitors to do?)
What level of design would work best for your target audience? Simple, corporate or 'WOW!'
These type of questions really give us an insight into the type of Brochure Website you're after but more than that, they give us the initial spark of interest which allows our years of experience to flourish.  We're then in a position where we can help, advise and support your new project.
Brochure Websites can cost anywhere between £2,000 to £10,000 depending on your specific requirements but it's important to know that every decision made during the project is based on your goals and targets. We always try to educate and give the best advice we can to our customers.
eCommerce
Where to start with eCommerce!? First of all, it's important to grasp just what an eCommerce website gives a business.  You can't hire a Salesperson who's available 24/7 or is willing to take and process orders on Christmas Day!
No other asset will do what a well-built eCommerce website can do for a business – it's that simple.
So with that in mind, just how much is a well built eCommerce website? Well just like Brochure websites, we ask questions, we probe for information, How many products? Do those products have options? Do those options change the price? Is their tiered pricing?  How is shipping calculated? What payment provider(s) are you using? All these questions need to be answered so we can plan out the project and provide a clear quote.
Part of the eSterling fact-finding stage involves our eCommerce Specification document which is forwarded to all eCommerce prospects and gives us a solid base to work from.
Our eCommerce offering ranges from £5,000 – £30,000 but as I said at the start of this section, you can't hire a Salesperson to do what a well-built eCommerce can do.
You get what you pay for
In every industry around the world, this phrase is true but in Website Design, it's apparent even more so. Our industry is also populated with Freelancers, one-man-bands and people who have taken a course in Web Design 101 and think they're experts.
When you're dealing with an agency that has been around for nearly 25 years you get a lot more for your money. You get an experienced team working on your project, some of the best Designers and Developers in Birmingham, a dedicated Project Manager and access to one of the most dynamic Digital Marketing Departments around – and that's all before your new website goes live!
Once live, your main contact will be our HelpDesk Department who can help and advise you with any queries you might have. You're also in the capable hands of our Commercial Manager (Wave White) who can advise you on how to make the most of your website and be on hand to support your online presence.
Need help with your Website project or Digital Marketing?
Talk to one of our experts today on: 0121 766 8087
or
Call our Business Development Team on: 07533 898249
2nd
June
2020
---
e-Commerce
Facebook is launching Facebook Shops in a bid to gain a stronger foothold in the eCommerce world and compete with the likes of Amazon and eBay.
Shops will allow businesses to set up free storefronts on Facebook and Instagram. Facebook has had shopping features previously, but this update will allow companies to completely transform their Facebook pages into more accessible and attractive storefronts.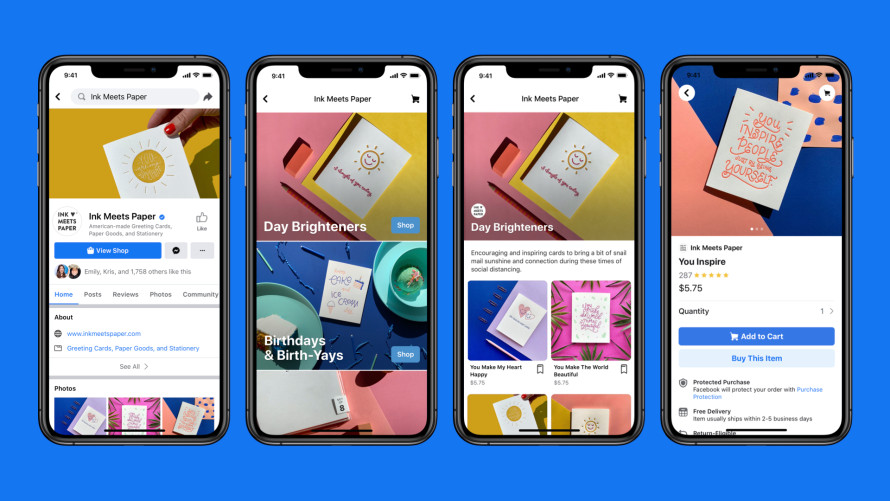 What is Facebook Shops?
In a recent post, Facebook has stated that:
"Facebook Shops make it easy for businesses to set up a single online store for customers to access on both Facebook and Instagram. Creating a Facebook Shop is free and simple."

"Businesses can choose the products they want to feature from their catalogue and then customise the look and feel of their shop with a cover image and accent colours that showcase their brand. This means any seller, no matter their size or budget, can bring their business online and connect with customers wherever and whenever it's convenient for them."
Essentially, Facebook shops will function similar to existing eCommerce platforms but will only be available across Facebook and Instagram applications.
There are also plans to roll out features that allow businesses to handle customer support issues through Messenger, Instagram, and WhatsApp
Is Facebook Shops Free?
Shops are completely free to create – the only potential charge to businesses if a customer uses Facebook's checkout option but this option can be turned off and users can instead be directed to the businesses' own website checkout process.
If a business has a fully functioning eCommerce website then all products can be listed on Facebook Shops for free as then there is no need to use Facebook's internal checkout process.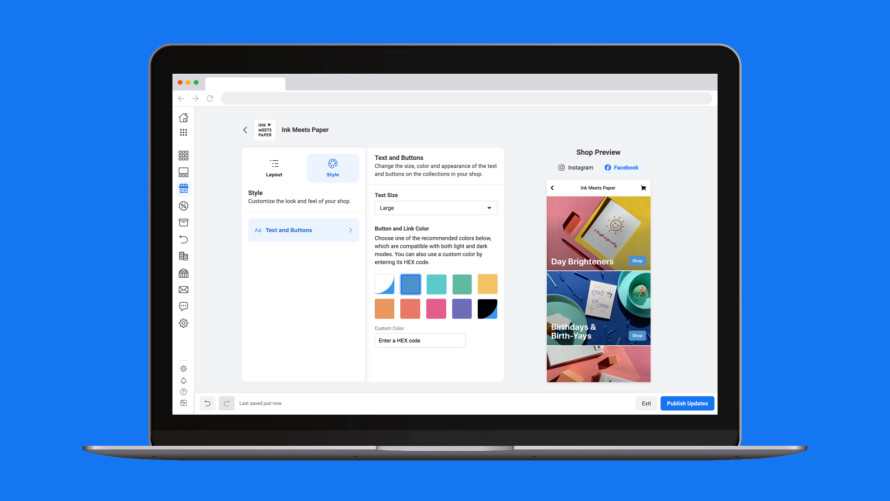 Is Facebook Shops Worth It?
Absolutely! As COVID-19 has forced shoppers away from the high streets, online sales have soared. These new Facebook and Instagram shopping features present another opportunity to get your products in front of consumers who are looking to purchase online.
With 1.73 billion daily active users worldwide, Facebook has a massive reach. Shops allow businesses to tap into this audience directly. With billions of users now able to easily browse products without leaving Facebook, this is a great opportunity to boost sales in a time that may be difficult for a lot of companies. With no cost to Facebook and such a big audience for your products, there is no reason not to try it out.
Even if you don't currently have a huge following on your Facebook, the platform allows you to run paid ads that will put your products and storefront in front of targeted demographics.
When does Facebook Shops Launch in the UK?
Although Facebook Shops has launched in the US, it will be rolled out to the UK and rest of the world in the next few months.
How do I set up a Facebook Shop?
To upload all of your products to a Facebook Shop, you will need to create a product data feed or sync your OpenCart, WooCommerce or Magento website.
The digital marketing team at eSterling are able to guide you through this process and get everything in place ready for you to start selling on Facebook shops.
If you need more information on how we can help you sell on Facebook Shops or any advice on social media marketing, please get in touch now.