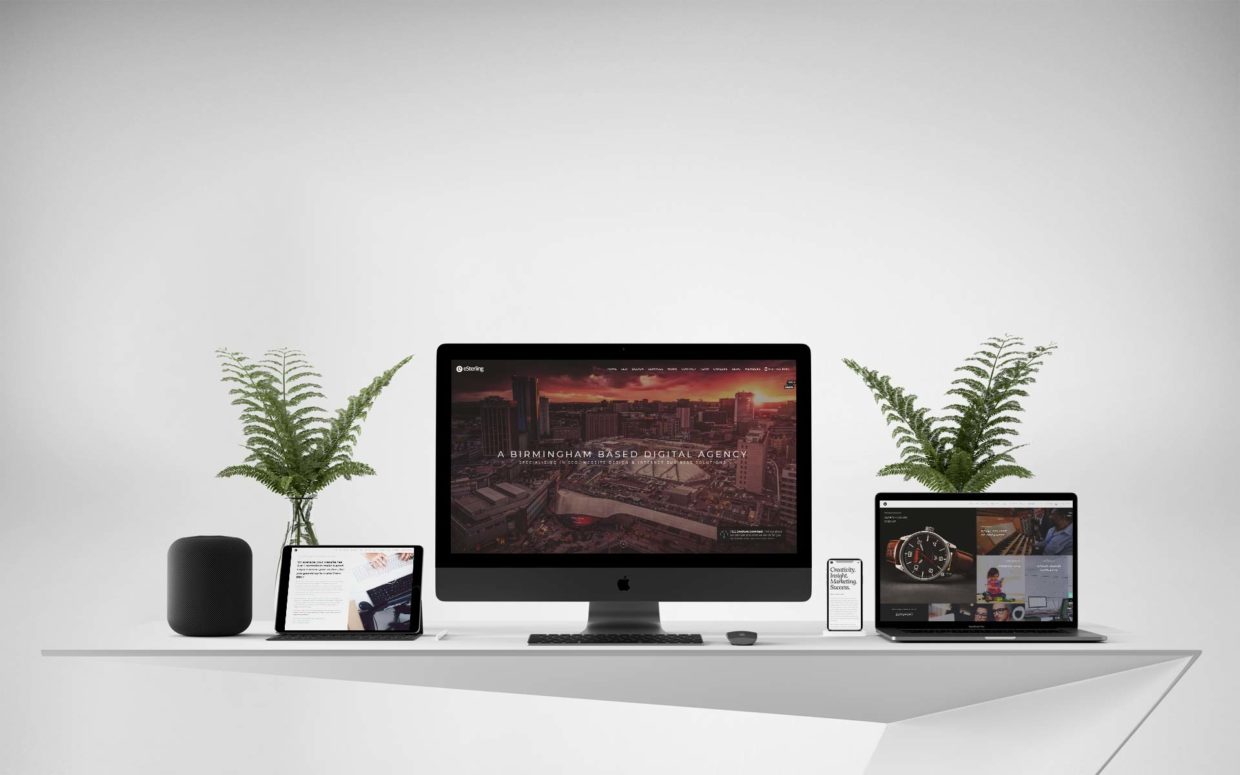 4th
January
2018
---
Mobile
Google will soon be transitioning to a new mobile-first index – resulting in some of the biggest changes to the search engine in recent years.
What is the mobile-first index?
A mobile-first index will mean that Google will now rank websites based on the mobile version of the site, instead of looking at the desktop version first, which was how sites have been indexed previously.
Essentially, the mobile version of your site will now be the primary version of your website in the eyes of Google.
Why is Google making this change?
The way people access the internet has changed significantly over the past few years.
In 2015, users searching on the internet on mobile devices surpassed users searching on desktop computers. Currently, 3 out of every 5 searches happens a mobile.
To reflect this change, Google are updating their search engine to focus on delivering sites that offer the best possible experience on a mobile device.
Google recently released a blog post informing webmasters on how they can get ready for the mobile first index: https://webmasters.googleblog.com/2017/12/getting-your-site-ready-for-mobile.html
What does this mean for how sites are ranked?
In short, if you do not have a site that offers a mobile friendly experience your rankings in Google could be negatively impacted, whilst a site with a better mobile experience could potentially climb ahead of you in the rankings.
With Google dominating the web in terms of referral traffic, a drop in rankings could see you losing a lot of potential customers.
How do I make sure my rankings aren't affected?
If your site is responsive or you have a mobile and desktop version of your site with identical content, you shouldn't see any negative impact on your position in search engines.
Although, even with a responsive site, you will need to ensure that mobile page speed and load times are prioritised and that images and other dynamic elements are optimised correctly for the best possible mobile experience to guarantee that you can stay ahead of the competition.
If you have a separate mobile site, you will need to make sure that all content matches up with your desktop, as you will be penalised if your mobile site is lacking in content.
This update is likely to happen within the next few months, so it is vital that businesses prepare now if they don't want to see their rankings fall.
How can eSterling help?
Here at eSterling we can carry out a full website audit which will tell you if your website is mobile friendly and ready for the mobile first index. If your website doesn't currently offer a great mobile experience, we can help you build a responsive site that will work and look great on all smartphones, tablets & desktop computers and provide your users with a great experience.
Get in touch with us today on 0121 766 8087 to discuss how we can help your website and stop you from loosing out when Google's Mobile First Index goes live.