26th
March
2013
---
Uncategorized
There are around 400 million potential customers on Facebook, many of whom disclose their interests, share photos, videos and blogs. Marketers advertise where their costumers are and Facebook is definitely home to potential buyers.
Setting up a Facebook business page allows your company to directly interact with potential and existing customers. Facebook provides the opportunity to sell indirectly and generate brand awareness. You can also carry out market research by using polls, analysing discussions and asking relevant questions.
Simply setting up a Facebook page and hoping the world will see it is simply not enough. You need to make an effort to get people to join your Facebook page. Increasing your fan base enhances your network and visibility of your brand which equals more traffic to your website. So the more likes you have the better.
Here are a few tips to triple your likes on Facebook:
Customize your Facebook URL
Your Business page will look more professional and stand out from the rest with a customized URL. Type in – http://facebook.com/username and follow the instructions.
Update your 'Status' regularly
When visitors approach your profile the first thing they will notice is your status updates. So it's important that they stand out. Keep it fresh by adding videos, discussions, competitions, upcoming events and the latest blogs. This needs to be done at least once a day and interact with your fans by asking for their opinion, sharing tips and providing relevant information.
Facebook Groups
Thousands of users join groups to interact with people who have the same interests and to share opinions and information. Joining a relevant group increases your networking ability and setting up your own group allows you to be involved in a shared interest and increases awareness of your company.  Being part of a group encourages interaction with your current and potential customers.
Building relationships
Keeping your business page social and interesting will help build relationships and interact with your followers. Remember it's not about selling your service directly to Facebook users. You need to gain their trust by being helpful, sharing useful information, replying to relevant comments and allowing them to interact with you on a daily basis.
Offer incentives for your fans
Having content on your page that is exclusive for your Facebook fans will urge more people to click the 'like' button in order to access content such as exclusive videos and freebies. You can easily do this by using a static html to create a Facebook landing page with a 'reveal tab' that contains content that is only available to your fans of your page.
Install a Facebook badge
Having a Facebook badge can link your business page to your Facebook profile. They are better than widgets, as they load faster owing to the fact that they are simply images.
Add a Facebook "Like Button' on your site
Visitors to your website can like your Facebook page without leaving the site. Simply install the 'like button' on your website.
Promote in Newsletters, articles and emails
If you're into email marketing, then announce your fan page to your customers urging them to join. You can also include a link to your fan page in future emails, articles and newsletters.
Buy Facebook Likes
If you really don't want to make the effort to increase your likes, you can buy Facebook likes through a few services. As you already know, the first 50 likes are the most difficult to get, so getting a jump start could help increase your fans organically and quickly.
Blog Commenting
Try to comment on as many blogs as possible, this will drive more traffic to your page and you can also include your Facebook fan page within the comments
Run a Targeted Ad Campaign
Use Facebook Ad campaign as a powerful means to promote your page. You can target market according to age, interests, location of people in Facebook.
Get Link from LinkedIn Profile
LinkedIn gives you a great opportunity to place three website links right on your LinkedIn profile. Use this to link to your Facebook page.
For this month only, we are offering Twitter and Facebook set ups for £195– usually £295 + VAT.
This includes: Branded Pages, Friendly Facebook URL, Hootsuite/Tweetdeck integration and a free social media guide.
If you would like further information about Facebook or Twitter please call 0121 766 8087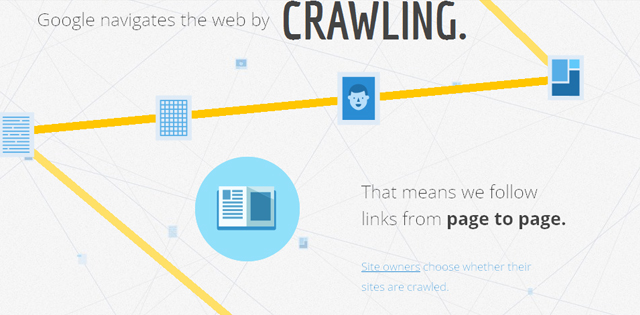 11th
March
2013
---
Google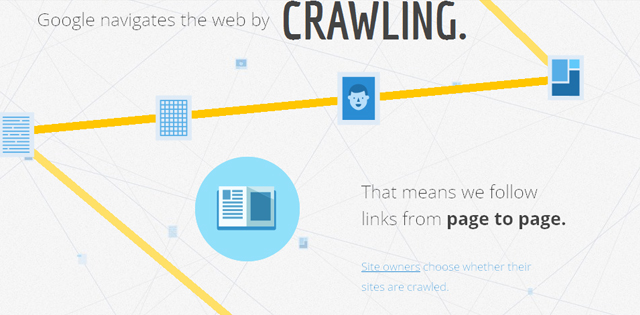 If you've ever been curious exactly how Google works, you might have found it a bit difficult to get your head around – which is completely understandable, as it's not exactly simple being the most powerful search engine in the world!
However, the generous guys at the Big G have taken time out of their hectic schedule to let us know exactly how they do it – in simple terms, of course.