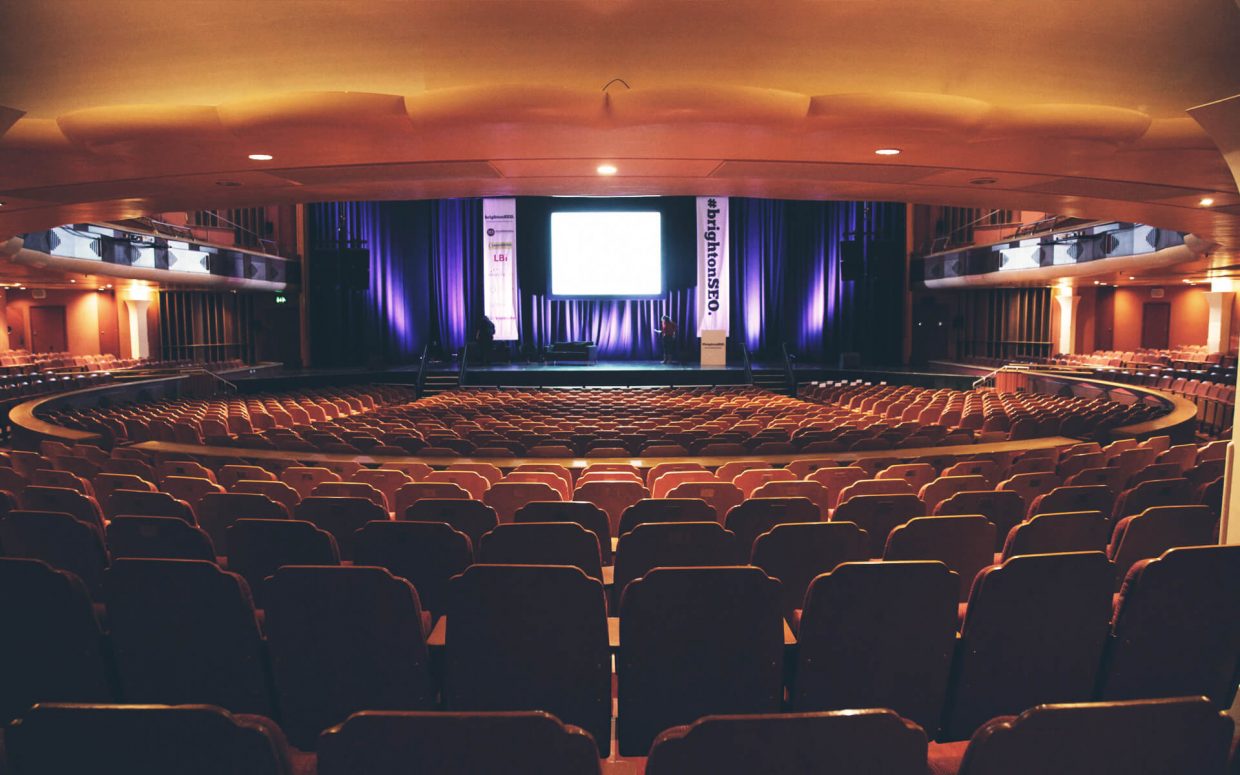 26th
April
2019
---
SEO
So off I popped on the train to Brighton SEO this April, it was my first time attending and I really loved it. It is always nice to mingle with like-minded individuals that work in similar environments and actually share ideas, tips and of course brush up on my networking skills.
So one of the first talks I went to was "8 Ways to Increase your Ecommerce Conversion Rate" I have a long list of clients who our team constantly talk to about ways to improve their conversion rates & thought this would be a useful session.
At the end of the day it doesn't matter how amazing our SEO team is or how much traffic our clients website gets… if that traffic doesn't convert into sales then we and our clients are wasting time and money.
Our team could go through so many ways that you could increase your ecommerce conversion rate, but I wanted to focus on a few from the session that I feel are fundamental to even having a shot at increasing conversions.
Personalise your homepage BUT not too personalised
For example, display products related to a user's previous purchase history or/and displaying the users "Current Cart Contents"
Promote alternative and compatible products on the product pages = Cross Selling
So for example if a user is looking for a pink dress it is best practice that it is visible on the page alternative pink dresses or dresses of a similar style. If I am being honest the amount of times I shop online and end up buying something from the "You May Also Like" options is countless…
My credit card statements are proof!
Using good quality and multiple product images
If I could sing this from the rooftops I would! It goes without saying a good visual is one of the biggest selling factors.
"56% of users interact with product images before any other element on the page"
Ecommerce sites ideally need an image that shows the product in scale so that users can gauge how big the product is without having to search for its sizing and potentially leaving your site and purchasing off a competitors.
Also an image that showcases the products' features to help sell, if possible a "lifestyle" image and one of any accessories included.
Display user reviews
"95% of users rely on reviews to evaluate a product, so reviews are clearly an extremely important aspect of the buyer journey."
The problem here is consumers love reading reviews but if it's too much hassle to leave a review they won't even if the service/product is the best thing since sliced bread.
Which means you need to make it as easy as possible for a user to leave a review.
Don't make users set up an account in order to leave a review. Use emails to authenticate purchases.
Don't make users provide unnecessary personal info, again you only need their email and they should be able to leave a review anonymously.
Finally, don't forget to remind users to leave a review, send a follow up email and incentives to encourage users, BUT don't spam it.
Display shipping costs on product and cart pages
"Users hate paying for delivery and 55% of users will abandon checkout due to high delivery costs."
If you can't offer free delivery, then you should be as transparent as possible and display the delivery cost at every stage. There is nothing worse than shopping online, adding everything to the cart…going through adding all your personal information, delivery/billing addresses and then right at the final hurdle…getting a postage fee…your put off and then abandon the checkout.
Always offer a guest checkout & simplify your checkout process as much as possible
Things like, minimise forms & automatically applying the shopping address as the billing address…these quick wins all push the user to hit the "PAY NOW" button that little bit faster.
Promote trust using icons, badges and text
"17% of users will abandon their cart because they don't trust the website with their credit card details."
So we all should know now…and our SEO team constantly reminds clients the need for an SSL on websites, number 1 rule!
Some other ideas to promote trust would be adding security icons to your checkout pages, such as a padlock icon and using reassuring copy, such as 'secure card payment' or 'checkout securely'.
Get in touch if you'd like to know more about our services and how we can increase your conversion rates and drive more sales for your business.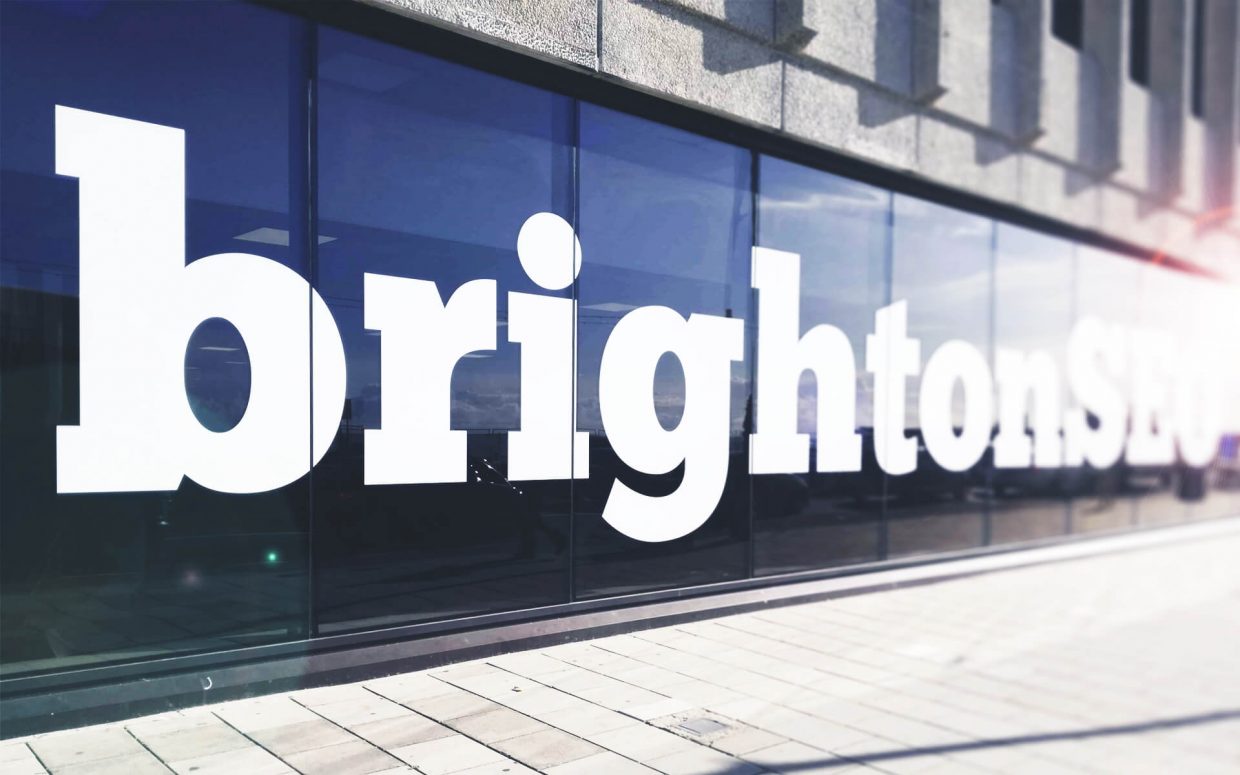 17th
April
2019
---
SEO
eSterling recently joined some of the best Digital Marketers at the the UK's largest search marketing conference, BrightonSEO.
During the huge one-day event, we managed to attend a number of interesting talks encompassing everything from eCommerce SEO, Client Success and even a Q&A with John Mueller from Google. With a host of guest speakers from every corner of the industry, it was impossible to fit everything in but we have recapped our day below.
For the first session we went to a session that covered site speed, something that anyone reading this has probably heard a lot about of the past 18 months. Here we saw some great talks, the first from Rachel Costello from Deepcrawl who spoke about "how we can meet user's high expectations".
Secondly we heard from Polly Pospelova on "how to get a 100% lighthouse performance score" again this is something that people will be familiar with. As we have done numerous times I'm sure you've all been to Google's Page speed insights tool and wondered how to get that wonderful score of 100. Here Polly shared the steps and processes used to get the magical 100 out of 100, we'll definitely be using some of these tips on our sites in the near future.
Finally Chris Simmance talked about "how to trim js, css & external stuff to slim down & speed up your site". He talked about how we can identify and trim down assets on individual pages that can help us reduce code bloat and improve site speed and performance on a page by page basis. You can view his slides here.
One of our SEO executives attended Search Presence Intelligence – Where Search Meets Business Intelligence by Stephan Bajaio – this was on how SEO can help other departments reach their goals. Stephan gave interesting examples with HR and Product Development.
For Product Development the example was about naming products. Through experience out SEO team will know how to create engaging and keyword rich product titles for more successful SEO campaigns.
This session also included, Why UX (User Experience) is SEO's best friend by Luke Hay and Michelle Wilding-Baker this talk focused on how beneficial UX is that matches a user's intent and how that can be determined by looking at search results.
The benefits of pulling together information that can then be used to decide on what elements a page should have, such as having an uncluttered, fast and mobile friendly website, something that we incorporate within all our projects.
The afternoon sessions were about link building and clever ways to get other websites to link back to your website and increase your site authority. The SEO Manager from Screaming Frog talked about 'linkbait' and how to create engaging and funny content to attract attention and hyperlinks to your site.
What you need is a good idea, something our SEO team works together with our clients to produce.
The second speaker gave some tips on how to build links for our clients by applying automated and personalised methods. He mentioned some seo analysis and link building tools and provide us with advice on how to utilise them in our link building strategies.
The last one focused on integrating the gamification technique to the SEO strategy.  An effective way to build links at a rapid pace by creating and launching a game that everyone would talk about and would love to share.
We then attended a session on Paid Search.
First speaker focused on how algorithms and automation systems can help us get a better idea of the overall ads performance and how to use data to get insights and knowledge that could determine business decisions and strategy.
The second one was about Local PPC. Here we picked up useful tips on how to build your local ppc strategy for location-based companies and make the most of your budget, such as location settings- radius, locations extensions, bidding, and keywords with geo- location.
The last session focused on other advertising platforms such as Facebook, YouTube, or display, they discussed the strengths and weaknesses of each platform and the importance of retargeting.
This is something that is extremely relevant considering the continued increase in users on social media platforms.
For our final session, the focus was on SUCCESS. This talk was about how we can use data to keep our customers happy by Eli Zheleva. The discussion was about how we can better understand our client's demographics, goals and provide reports that show a true representation of targets.
The core points in relation to our customers' needs that we picked up from this talk were:
Revenue is great. Profit is greater!
Listen to our customers
Know what our customers think about our service & how we can improve
Get reviews but not to be scared of negative reviews!
Keep an eye on competitors
Focus on ROR
Over the next few weeks we will be putting together more in depth posts covering all of the talks we attended and what tips you can do to improve your website and SEO results.
In the meantime, if you need and help/information about our Digital Marketing services – SEO, PPC and Social Media, get in touch with us!
30th
January
2013
---
Careers
eSterling are expanding again. We are on the hunt for an experienced digital designer to join our team at our Birmingham offices.
This is a fantastic opportunity with one of the Midlands most productive agencies. There is a structured career path with an opportunity for the right person to play a part in our creative direction and be at the beginning of an exciting growth phase – and be rewarded for it!
You are a Digital/Web Designer with an exceptional appreciation for graphic design including typography, colour and space with great attention to detail. You're able to communicate your ideas and have an exceptional digital portfolio. Ideally having worked in a fast-paced agency environment for big brands.
Requirements:
Excellent eye for design with great attention to detail
Thorough understanding of and experience in layout, colour theory and typography in digital media.
Fluent in current graphic design and web design practices using software such as Adobe Photoshop
Strong design style, including creative design solutions within the constraints of web-based technologies.
Strong knowledge of HTML and CSS
Solid understanding of the technical abilities and limitations of web and mobile technologies.
Ability to effectively manage multiple projects of varying complexities, meet deadlines and work well under pressure
Proven experience of working well within design and development teams
A strong digital portfolio
Advantageous:
Experience of responsive web layouts
Mobile UI design experience, both for apps and websites
Experience of brand development and design for print
Experience using the WordPress framework
You'll be hungry to win awards, and may well have several already tucked under your belt. You'll be confident in front of clients and happy to pitch your ideas to the boards of some of the country's biggest brands.
All candidates wishing to apply for this role should submit their CV and portfolio to careers@esterling.co.uk
STRICTLY NO AGENCIES PLEASE.
Salary range: £16,000-£24,000 p/a