As a Design Manager and a Web Designer for over 10 years, I have often come across people within all types of industry who refuse to give 'design' any importance when it comes to their business. It genuinely infuriates me when I hear the phrase '…and they don't mind how it looks…'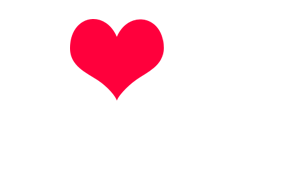 Don't mind how it looks!? Are these people serious? Yes, yes they are.
As the title of this piece suggests, 'design' is the first impression, the first flicker of the brand, the initial spark of interest, the first element which tells you about the company. To under estimate this is so short-sighted that it's actually harmful to the long-term future of your company.
Finding a company or service online just tells you that have marketed their web site well; it does not tell you if they are professional, contemporary, personable, approachable or indeed good at what they do.
The brand, the key messages and indeed the professional approach to what they do is what counts. All of these elements are the foundation of the design. It's not simply 'looking pretty' nor is it the use of the latest trends or fads. Design envelops all that is visual, all that is seen and all that functions.
Some Web Professionals believe content is king, and I am one of these people. But it is how this content is delivered which is often ignored by people who do not place any significance on design.
Imagine finding a web site which is at the top of Google for what you are looking for. You open the page and it's just simply black text on a white background with a few bad quality images slapped in there for good measure. Although this company are exactly what you want, would you keep on scrolling down this mush of text and images to try and find some contact information so you can give them a call? Or would you keep searching the web? I know what I would do. And having been in this industry for over 10 years I know what most people would do.
Having a web site built with little or no regard for the design aspect is simply not worth it. The web site will not generate business, will not impress potential customer, will not generate enquires or interest, will not grow in to a massive selling tool nor will it scare your competition. Your competition will get a boost knowing that their web site is better and their web site will impress YOUR current customers.
I have seen web sites grow into a major selling tool for 100's of companies. Can your current Sales Department visit 100+ potential customers a day? A well designed web site can.
An impressive, professional looking web site built with SEO in mind can be the beginning of a wonderful relationship between you and the web. Your web site can end up bringing in more business than your entire Sales team – and that's a fact.
I hope you can now see why it frustrates me when I hear the immortal phrase'…and they don't mind how it looks…' Are they mad? Yes, yes they are.
If you have any questions or want to know more about Designing for the web, either email me on adam.egginton@esterling.co.uk or leave a comment here and I will answer any questions posted.