2nd
December
2013
---
Uncategorized
If you've seen your ranking results improve over the past year but haven't seen an equal measure of new business, it is likely that your website needs a refresh. With the Internet now more competitive than it has ever been, it is not enough to be visible to customers, you need to really grab the opportunity to turn their casual browsing into a solid enquiry or sale.
A website refresh needn't be an expensive affair, but there are a few important points to consider:
1.       Is your site visible to all browsers?
Does your site display equally well on desktop PCs, mobile phones and tablets? Or are you missing out on a sizeable chunk of the market. The chances are, if your site was built more than three years ago then it won't be responsive to all viewing platforms and will need to be updated.
2.       Are you sending the right message?
From their entry point on the site, can your customers understand what you do, find what they need and get the resolution they require in a few simple clicks? If your site is cluttered and difficult to navigate it is likely that your customers will lose interest and move onto the next site. After all, it costs them nothing to browse.
3.       Is your information up-to-date?
Keeping your site up to date is paramount. Can you administer any special offers? Make price changes? Update contact or address details? Making sure you have a regular supply of fresh new content on the site not only holds the interest of your customers, but it also satisfies Google too, making an increase in rankings more likely.
4.       How attractive are you to customers?
Browsers online are usually looking for the following three things: a company who can deliver what they are looking for, competitive prices and good reputation. It is so important that you get this information displayed on your website in a clear way. A conversion specialist can help you to understand how to clearly communicate with your customer and maximise your chances of increased business.
eSterling are happy to offer all existing clients a free website health check, which focuses on improving the design of your site. Remember, a good design not only has a positive impact on your potential customers, it will also help to improve your SEO results. We are offering a 10% discount for all design work ordered during December 2013 and would be more than happy to discuss your website with you. Please get in touch today.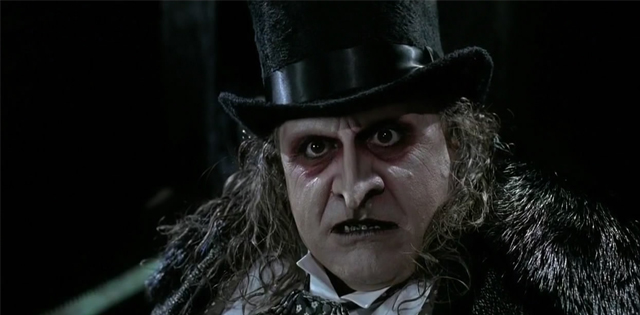 15th
May
2013
---
Google
Little more than a year ago, Google introduced what was then one of the biggest updates to its search algorithm. Originally dubbed the "Webspam Update", it rocked the SERPs, knocking a considerable amount of websites reeling, causing their rankings to drop faster than you can say "p-p-pick up a Penguin". This was obviously serious news for us here at eSterling, as we pride ourselves in our ability to consistently achieve and maintain good results in Google for our clients using strictly white-hat techniques. However, despite our dedication to good practice in our optimisation work, we still saw the websites of a few clients suffer.
Fast forward 12 months to where we are now, and the Big G is at it again. Matt Cutts (Google's guru on all things search) announced last Friday that "Penguin 2.0" is on the way. We know a few things about this update – the most important being that it's coming soon, and it's going to be big. Big enough to disrupt the SERPs again, probably on a much larger scale than last time. Whilst the guys over at Google like to portray the penguin updates as cute, wide-eyed little penguin characters, here at eSterling we like to think of them as being more similar to Danny Devito as "the Penguin" from Batman Returns:
But never fear! As always, our SEO team of caped crusaders are here to bring justice to the search engine results pages with our words of wisdom and cutting edge strategies. Here's our rundown of the information we have gathered so far concerning the new update:
1. It's Just Around The Corner
In typical Google fashion, we don't have a date for the implementation of the new update, but head of all things search at Google HQ, Matt Cutts, has helpfully informed us that it will be "sometime in the next few weeks." Thanks Matt!
2. Advertorials
"Advertorial" creation (or native advertising) is an advertising method which disguises paid adverts and links as part of a site's content, and passes link juice (and PageRank) on to the site being advertised. Google is clamping down on this, as it is a violation of their "quality guidelines" – attempting to hide the adverts and also passing on link juice to the advertised site. As we already know, Google doesn't take kindly to paid links of any kind, but Matt Cutts is keen to mention that there is no harm in advertorials or native advertising, provided that the advertorial carries a clear disclaimer and there is no link juice being passed on (i.e. the link has a "nofollow" attribute).
3. Spammy Search Queries
For as long as people have been using SEO techniques to maximise their rankings, there have been certain niches which have been plagued by webspam from SEO practitioners using unscrupulous tactics such as keyword stuffing, doorway sites and hidden links. Some of these niches include "payday loans" and various adult-orientated areas, such as pornography and adult dating sites. Whilst this doesn't apply to any of our clients, it's nice to see that the Big G is starting to clamp down on these webspammers, as the advancements that are made in this area are sure to trickle down into the more above-board SERPs, helping to combat webspam across the whole internet.
4. Link Spam
Furthering their efforts to clamp down on webspammers, the new update will see Google once again penalising sites who have built unnatural links portfolios that comprise of paid links, links from sites with the sole intent of manipulating rankings (such as doorway sites) and any other dodgy link building or traffic boosting tactics. Think of this as the real "2.0" part of Penguin – this is basically what the last Penguin update did, but on a larger scale.
5. Rolling Out A System For More Advanced Link Analysis
Penguin 2.0 will introduce a more comprehensive link analysis procedure. Matt mentions this is still in early days, but this could potentially turn the SEO industry on its head if Google makes large changes to their link analysis algorithm.
6. Looking To Improve Communication With Webmasters
This is an almost out of character (albeit very welcome) move from Google: we are told that they will be increasing their efforts to provide useful support and information to webmasters, especially concerning hacked sites. If all goes according to plan, Google will be providing us with a "one-stop shop" to diagnosing hacked sites, providing useful information to webmasters straight from Webmaster Tools.
7. Looking To Reward Authority Sites In Niche Directories
Authority sites (sites which are deemed to be the best source of information in their specific niche) have become an important part of Google's search algorithm. The new update will introduce new systems to identify these authority sites in a more appropriate way, and make it slightly easier to become an authoritative site if your site is exhibiting the requisite characteristics by "blurring the edges" of what makes a site authoritative.
8. Looking To Minimise "Domain Clusters" In SERPs
"Domain clusters" are a phenomenon of search in which a group of results from the same domain will be "clumped" together on the search results pages. This obviously occupies a considerable chunk of SERP real estate, pushing other domains further down the page. As the domains that tend to create this kind of "cluster" tend to be the big boys of the internet (Amazon, eBay etc), Google's action to minimize these groups of results is good news for small to medium businesses, as it gives them more of a chance of squeezing into the first few results pages.
Obviously, as we exclusively employ white hat tactics here at eSterling, the majority of our client's sites should see no negative repercussions from these updates – in fact, you may notice a positive outcome as competitors who have used less legitimate SEO agencies get stung by the update and their rankings drop. However, the inevitable truth is that some sites will be undeservedly penalised, as has happened with previous algorithm updates, but rest assured we will be keeping a close watch on all client's rankings over the coming months and striving to continue to provide all of our clients with our usual first-rate SEO services.
Click here to see Matt Cutts himself discussing the new Penguin update.
Well, that was a pretty gloomy blog post! In the interest of brightening things up a bit, here's a little something you can try in Google image search:
1.  Go to Google image search
2. Type in "Atari Breakout"
3. Hit search
4. Play the Atari classic "Breakout" with your image search results!
See if you can beat our office high score!